The CEREC Method
Ceramic Restorations with CEREC
At Hugh Fleming Dentistry, we are committed to providing patients with high-quality dentistry using state-of-the-art technology.
CEREC is a sophisticated CAD/CAM system for the production of all-ceramic inlays, onlays, partial crowns, veneers and crowns for anterior and posterior teeth.
CEREC restorations can be created and placed during a single appointment.
CEREC Benefits
One Visit
No Impressions
No Temporaries
Metal-Free
Highly Aesthetic
Long Lasting
The CEREC Process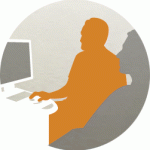 STEP 1
Before treatment begins we inform you about the benefits of Cerec.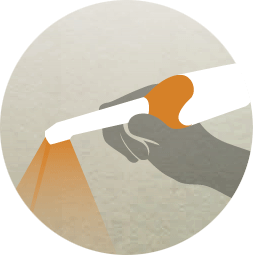 STEP 2
After removing the decayed tissue or the defective filling we create the 3D image of the tooth with the CEREC camera.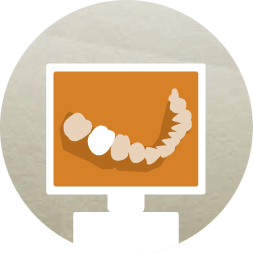 STEP 3
The restoration is designed in office on the CEREC while you wait.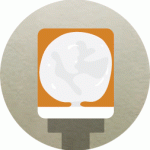 STEP 4
The CEREC milling unit makes the restoration out of a ceramic block.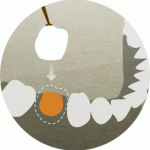 STEP 5
The milled restoration is bonded directly to your tooth.
Before and After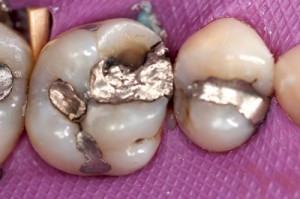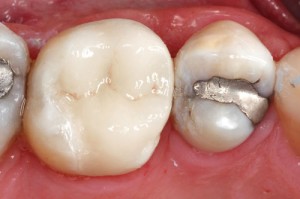 The Advantages of CEREC
No Impressions
The CEREC 3D measuring camera scans the prepared tooth in just a few seconds. This eliminates the need for unpleasant impressions.
No Temporaries
CEREC restorations are milled out of a solid ceramic block in just a few minutes. They are ready to be placed immediately. This eliminates the need for temporary fillings and crowns. And you don't have to wait for days on end until the restoration is finished.
No Long Wait Periods
Because CEREC restorations can be placed immediately, you need only one appointment. And you benefit from tooth restorations which have demonstrated their durability time and time again.
Want to Learn More?
If you would like to enhance your smile with a durable ceramic restoration, we invite you to contact our Mosman practice today!

CEREC Crowns Mosman, Cremorne, Neutral Bay, Kirribilli, Cammeray, Balmoral and North Sydney NSW | 02 9960 8977