Teeth Whitening
Achieve a Whiter, Brighter Smile with Zoom!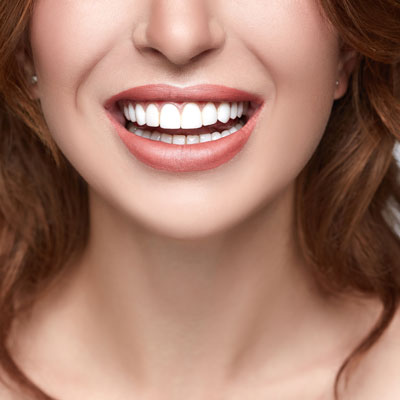 Despite being experts in the fields of general and restorative dentistry, our professional team are also extremely passionate about cosmetic dentistry. Teeth whitening is one of our most popular cosmetic services, and we offer both in-chair whitening and take-home whitening kits to suit a wide range of patient needs. We only use the most trusted and reliable whitening brands, including Zoom, POLA and Opalescence.
These brands have been used for many years by dental professionals all around the globe, due to their high success rates, longevity, and low-sensitivity. While teeth whitening is suitable for many patients, you must always undergo an initial assessment with our dentists to ensure these treatments are right for you. We also perform a clean to remove plaque build-up and surface stains. This allows the whitening formula to produce more successful results.
Whitening Options
Teeth Whitening in a Single Visit
For those wanting to achieve a whiter, more beautiful smile in just one visit to our practice, our teeth whitening services are for you. In an appointment lasting approximately 90 minutes, patients are invited to sit back and relax while the Zoom in-chair whitening system works its magic. The process involves a formulated whitening gel being applied to your teeth before it is exposed to a specially developed blue light for periods of 15 minutes at a time. The gel is then reapplied several times to achieve the patient's desired shade of whitening.
Take-home Whitening Kits
We also provide take-home whitening kits using Zoom and Opalescence. These are popular choices among patients who wish to gradually whiten their teeth in the comfort of their own home, or who simply do not have enough time to come in for our 90-minute in-chair whitening. Our dentists create a custom-fitting tray for each patient, which is then filled with the whitening gel to be worn for short periods of time each day. The take-home kits include everything a patient needs for their teeth whitening journey, including instructions.
Ready for Your Best Smile?
If you're interested in trying our teeth whitening treatment, whether in-chair or at home, please schedule a consultation with our team today! Our dentists will assess your mouth to determine if teeth whitening is the right treatment for you.
CONTACT US

Teeth Whitening Mosman, Cremorne, Neutral Bay, Kirribilli, Cammeray, Balmoral and North Sydney NSW | 02 9960 8977