Meet the Team at Hugh Fleming Dentistry
Get to Know Us
The Hugh Fleming Dentistry team pride themselves on offering high-quality, professional, and family-friendly services to patients of all ages. Whether a patient needs treatment regarding general, cosmetic, or restorative dentistry, our team has a wealth of knowledge and experience within all of these areas.
Led by Dr Hugh Fleming, our highly trained team consists of dental hygienists, dental assistants, and administration staff.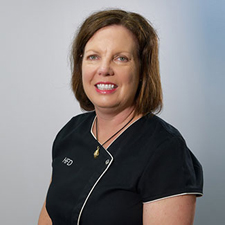 Larissa Fleming
Larissa has been a qualified Dental Therapist since 1993. After this time, she also went on to obtain qualifications as a Dental Hygienist in 1996. Larissa has always been passionate about preventative dental care, particularly when it comes to assisting both children and the elderly to achieve and maintain a healthy smile. Her experience extends to a multitude of periodontal and preventative treatments and she feels most fulfilled when witnessing the positive results of her patients' experience.
Larissa's experience includes a full range of periodontal care and has completed her training in LANAP laser treatment of periodontal disease in Seattle. When she isn't busy caring for our patients, Larissa also enjoys spending precious family time with Hugh and Charlee. Her two other passions include renovating and gardening.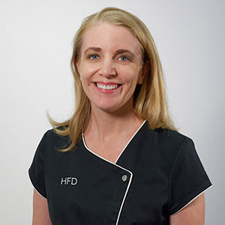 Anne Berry
Anne began her career as a Dental Hygienist in 1996 after graduating from Curtin University in Western Australia. Since then, she has worked in Perth, followed by London, before joining the Hugh Fleming Dentistry team here in Sydney from 2006. She has always had an interest in healthcare and dentistry and gains a sense of fulfilment from developing relationships with each of her patients and seeing mouths be rehabilitated to form confident and more beautiful smiles.
Anne's experience includes a full range of periodontal care and has completed her training in LANAP laser treatment of periodontal disease in Boston. Anne is also highly experienced in implant planning, care and maintenance. When Anne isn't busy assisting patients with their oral health and wellbeing, then she also enjoys spending time with her family, including her husband and two children.


Nadia Dardashti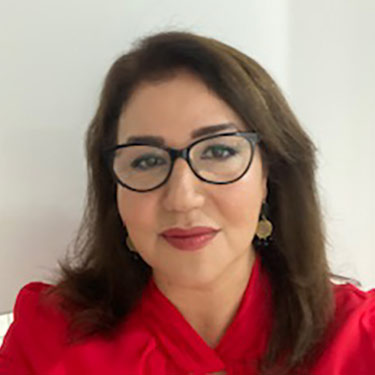 Hugh Fleming Dentistry welcomed Nadia to the team as a dental hygienist in January 2022. Having lived in US for over 20 years, Nadia graduated from Boston Massachusetts' Forsyth Dental Hygiene and Northeastern University in 1989 holding an Associate Degree and Diploma in Dental Hygiene. Prior to making the move to Australia, she spent 12 years working across Boston, New Jersey and California for highly regarded cosmetic dental and periodontal practices where she gained extensive experience.
As a dental hygienist, Nadia has clinical interests in cosmetic dentistry and periodontics, particularly the treatment and maintenance of Oral and Periodontal health, and working with patients pre and post dental implant procedures. Beyond providing exceptional treatment, the
most enjoyable part of her profession is getting to know and communicating with her patients. Nadia loves being able to create long-lasting relationships where she gets to know her patients above and beyond their dental needs.
Passionate about the field of dentistry, Nadia is continuously studying new information and scientific breakthroughs. She is also a member of the Periodontology Society of New South Wales and the Dental Hygiene Association.
Away from the practice, Nadia spends her free time with family and friends, reading, walking, singing, travelling and attending concerts.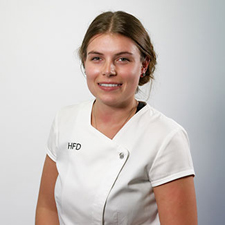 Kirstie Carpenter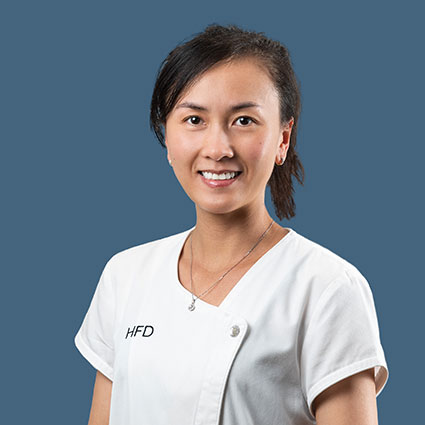 Kelly Nguyen
How Can We Help?
Contact 02 9960 8977 today to schedule an appointment with our professional and experienced dentists.
CONTACT US

Meet the Team at Hugh Fleming Dentistry | 02 9960 8977