Emergency Dentistry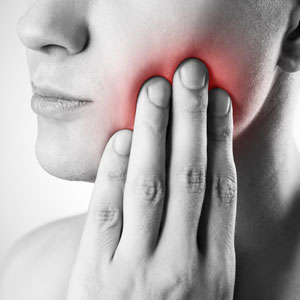 At Hugh Fleming Dentistry, we understand that sometimes a patient may be experiencing intense pain or discomfort, therefore requiring priority treatment. This is why our professional team are always on-hand to answer your calls and alleviate your concerns.
Our practice is open by appointment-only on a Saturday, allowing for some emergency treatment. Additionally, in urgent cases, we are also able to offer same-day emergency appointments. Simply call our practice to discuss your concern with a member of our team and we will be able to assist you.
For after-hours emergency care, patients should call or text 0423 333 923. One of our dentists will be in contact as soon as possible.
Do You Require Emergency Dental Treatment?
In some cases, it is understandable that a patient may be unsure about whether their concern requires emergency treatment or not. Generally, a dental emergency could include:
Severe toothaches, pain, and discomfort
A broken or chipped tooth
A tooth that has been knocked out of the gum
Loose, faulty, or broken dentures
Uncontrollable bleeding
Painful swelling
Injury to the jaw
If you're suffering from any of the dental concerns listed above, it is vital that you contact our practice to discuss emergency treatment. If any of these oral health complications are left untreated, they can turn into more serious complications.
How to Prevent Emergency Dental Concerns
Thankfully, there are many preventative steps you can put in place to avoid dental emergencies. These include:
Wearing a dentist-made, custom-fitted mouthguard when playing sport
Avoiding using teeth to open items such as packaging
Never chewing hard food (such as lollies or ice cubes)
Avoiding placing sharp or harmful items in your mouth
Contact Us Today
If you're experiencing pain or discomfort, or any of the dental emergency signs listed previously, please phone or send a text to 0423 333 923. A member of our professional team will be able to assist you as soon as possible.
CONTACT US

Emergency Dentistry Mosman, Cremorne, Neutral Bay, Kirribilli, Cammeray, Balmoral and North Sydney NSW | 02 9960 8977