Tooth Extractions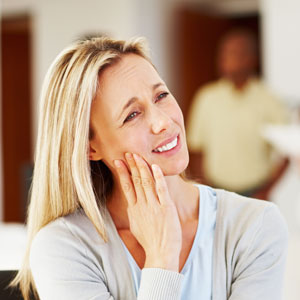 In some cases, a patient's tooth will need to be removed to prevent the patient from suffering further pain and discomfort. It is always our dentist's aim to save a tooth, however at the same time, we must do what is best for each individual patient's long-term oral health and wellbeing.
The professional team at Hugh Fleming Dentistry are experienced and highly-trained in extractions, including wisdom teeth removal. Because of this, we are able to perform extractions within our practice, allowing the patient to undergo this procedure in the safety and comfort of our dental surgery.
When Does a Tooth Need to Be Extracted?
There are a number of concerns which may cause a tooth to be extracted, including if it is infected (abscessed), severely decayed, or suffering from crowding, disease, or trauma. If a tooth has been treated with endodontic surgery (root canal) and hasn't responded to this treatment, then this may also result in the tooth being removed.
Wisdom teeth, on the other hand, usually experience problems when there is not enough space at the back of the jaw to accommodate them. Because of this, many issues may arise, including:
Roots growing in unusual positions
Teeth misalignment
The teeth becoming trapped under the jawline and unable to erupt
Mouth pain and discomfort
Inflamed gums
Bite abnormalities
If patients are experiencing any of the signs and symptoms above, it is strongly advised that they seek treatment with our dental professionals sooner, rather than later. Delaying extraction can lead to more serious or painful concerns down the track.
The Wisdom Teeth Removal Procedure
To determine whether a patient needs their wisdom tooth or teeth to be extracted, we utilise our highly-advanced digital imaging technology (CBCT Cone Beam) to gain a more comprehensive overview of the site. If surgery is required, the patient is then scheduled to come back at a time of their convenience for the procedure.
On the day of surgery, our dental professional will thoroughly explain the procedure beforehand in our consultation room. Additionally, we are able to provide a number of sedation methods to patients, including IV sedation, happy gas, and oral sedation (tablets). This will largely be subject to the patient's individual needs and preference.
The extraction process will take approx. 90 minutes to complete, depending on how many wisdom teeth require removal. Once extracted, the gum tissue will then be stitched to allow for healing. If necessary, antibiotics or painkillers will be prescribed. All of these medications are on-hand in our practice, saving patients the time of visiting a chemist. Additionally, we equip each patient with a care package (including further care instructions) upon departure.
Even though the extraction process is over, our friendly and caring team still like to ensure a patient's comfort and wellbeing. Therefore, we call the patient the following day to ensure they are coping well after their surgery. Patients are also scheduled to visit our practice one week later, so we can review the site and ensure everything is healing perfectly.
Want to Learn More?
Are you a candidate for dental extraction, or simply wish to discuss this procedure further with our professional team? Schedule an appointment at Hugh Fleming Dentistry today!
CONTACT US

Tooth Extractions Mosman, Cremorne, Neutral Bay, Kirribilli, Cammeray, Balmoral and North Sydney NSW | 02 9960 8977