All-on-4 Dental Implants
Full Mouth Rehabilitation in Mosman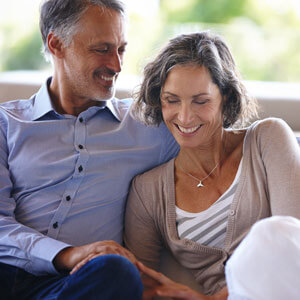 Our highly-qualified team of dental professionals are also able to perform All-on-4 dental implants for those requiring full mouth rehabilitation. All-on-4 uses advanced concepts in dentistry to place four implants (titanium screws) into either the upper or lower jaw, from which a whole set of new teeth can be held securely in place. In many cases, a patient is able to have the procedure completed within just 2-3 days, giving them an almost immediate solution to a more confident and beautiful smile.
Are You a Candidate for All-on-4?
All-on-4 dental implants are a great solution for patients experiencing the following concerns:
Advanced periodontal (gum) disease
Excessive tooth decay
Loose or uncomfortable dentures
A dysfunctional bite due to missing or eroded teeth
A failed root canal
Multiple missing teeth
Uncomfortable or unsuccessful crowns or bridges
Other Benefits of All-on-4 Dental Implants
More and more patients are turning to the revolutionary outcomes that All-on-4 provide. Perhaps the most significant is the speed and ease in which the results are achieved, as the four implant concept allows an entire row of teeth to be replaced. Previously to All-on-4, many patients were unable to receive implants as they had insufficient bone to place the implant or had to endure the costly and time-consuming process of bone grafting. Thankfully, All-on-4 allows patients to avoid this, as the back two implants are tilted to ensure a secure and stable anchorage. Furthermore, the procedure allows faster treatment and healing time. Your replacement teeth can be attached to your implants immediately after placement, abolishing the need to wait for healing time between surgery and tooth replacement.
Want to Learn More?
All-on-4 is a scientifically proven procedure that has been producing highly-successful results for over a decade now. To discuss this treatment further with our team, please schedule a consultation at Hugh Fleming Dentistry today!
CONTACT US

All-on-4 Dental Implants Mosman, Cremorne, Neutral Bay, Kirribilli, Cammeray, Balmoral and North Sydney NSW | 02 9960 8977