Amalgam-free Fillings
Restore Your Smile with Hugh Fleming Dentistry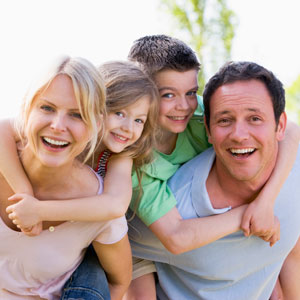 If you're suffering from tooth decay, erosion, or wear, then you will benefit from our high-quality dental fillings using trusted and durable materials, including composite resins or porcelain inlays. Our dental fillings improve both the health and function of a patient's teeth, offering a less-invasive solution to treat dental decay before it turns into a more complex (and therefore, more expensive) issue down the track.
Why We Choose Ceramic Fillings
At Hugh Fleming Dentistry, we pride ourselves on only using the highest-quality, most-trusted materials and technology. This is why we choose to use ceramic (CEREC) porcelain fillings, as they provide a much safer and aesthetically-pleasing alternative to the amalgam fillings which were rife many years ago. Additionally, CEREC fillings are completed in a single appointment and often require less removal of the tooth's natural structure.
Our CEREC fillings are made to match the colour of your teeth, allowing them to blend in seamlessly with your smile. The material is also durable and long-lasting, helping to maintain the patient's long-term oral health.
Dental Restorations Using Advanced Technology
At Hugh Fleming Dentistry, we have the latest advanced technology to ensure the most successful outcomes for our patients. One of these technologies is the CEREC machine, which allows our team to individually and accurately design your custom inlays or crowns, before bonding it to the tooth in a single visit. CEREC restorations are extremely strong and will add strength back to the tooth by bonding to the tooth enamel.
Are You a Candidate for a Dental Filling?
If you're experiencing discomfort or sensitivity and think you may have tooth decay, erosion, or wear, then please contact our practice to schedule a consultation with our team today. Don't let a simple dental procedure turn into a more complex procedure or restoration down the track. Let our oral health care professionals at Hugh Fleming Dentistry help you!

Dental Fillings Mosman, NSW | 02 9960 8977
Any surgical or invasive procedure carries risks. Before proceeding, you should seek a second opinion from an appropriately qualified health practitioner.