Facial Injectables
Dermal Fillers and Wrinkle Relaxers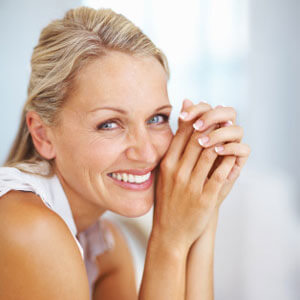 We offer a number of specialised cosmetic dental services at Hugh Fleming Dentistry, with one of these being facial injectables. Our highly trained doctors treat patients with anti-wrinkle injections, skin treatments and dermal fillers for a more refreshed and youthful appearance.
The aim of our facial injectables is to subtly enhance a patient's facial appearance to further compliment their smile. When you smile, you use the muscles in your eyes, cheeks, and mouth, therefore it is a process which relates to the entire facial structure.
Facial injectables can improve:
Gummy smiles
Crow's feet
Forehead & frown lines
Smile lines
Lip enhancement
Marionette lines
It is also important to note that while mostly for cosmetic reasons, facial injectables can also treat concerns such as grinding and clenching of the jaw. Results can last anywhere from 3 – 6 months.
It is advised that treatments such as wrinkle relaxers and dermal fillers are performed by a professional dentist, as are highly trained in areas relating to the anatomy of both the head and neck.  Additionally, oral health care professionals work with injectables on a daily basis, plus their role places utmost importance on aesthetics.  Our practice also offers a hygienic and safe environment where sterilization protocols are practised without fail.
What are Wrinkle Relaxers?
Wrinkle relaxers are injected into specific facial muscles to reduce thier activity. The results are not instantly noticeable, however, they do gradually occur over 6 to 14 days after treatment. As the name suggests, this type of injectable works to visibly reduce the signs of aging through smoothing wrinkles created from expressive movements.
What are Dermal Fillers?
Unlike wrinkle relaxers, dermal fillers are injected into the dermal layer of a patient's skin to refresh their appearance. Not only can they improve the skin's hydration and texture, but they can also fill, enhance, and restore volume loss to facial contours such as lips and cheeks.
How Can Our Cosmetic Services Help You?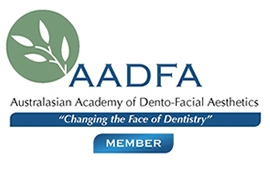 Along with offering facial injectables such as wrinkle relaxers and dermal fillers, we also offer additional cosmetic services to help you feel more radiant, refreshed, and relaxed in your own skin.
We have a part of our team who is able to offer high-quality skin treatments to further boost your appearance. Additionally, you'll find a wide range of specialised and recommended facial creams in our practice, which are available for purchase.
Want to Learn More?
If you want to achieve a more youthful, relaxed, and refreshed version of yourself, then please contact Hugh Fleming Dentistry today to schedule a consultation with our cosmetic specialist, Dr Patel. Dr Patel will perform a whole face assessment, before discussing your personalised treatment with you.
CONTACT US

Facial Injectables Mosman, Cremorne, Neutral Bay, Kirribilli, Cammeray, Balmoral and North Sydney NSW | 02 9960 8977